How often should I water my lawn? It's one of the most commonly asked questions by homeowners and property managers. Unfortunately, there is no "one size fits all" answer. The water your turf and plants need to thrive varies by soil type, weather, and season. Water savings is a true science and, thanks to advances in technology and educated irrigation technicians, it is becoming easier to grasp. Wifi irrigation controllers, like Hunter's Hydrawise or Rainbird's Smart Irrigation, are cracking the world of water savings and thriving gardens wide open. Here are the perks of this fantastic innovative technology.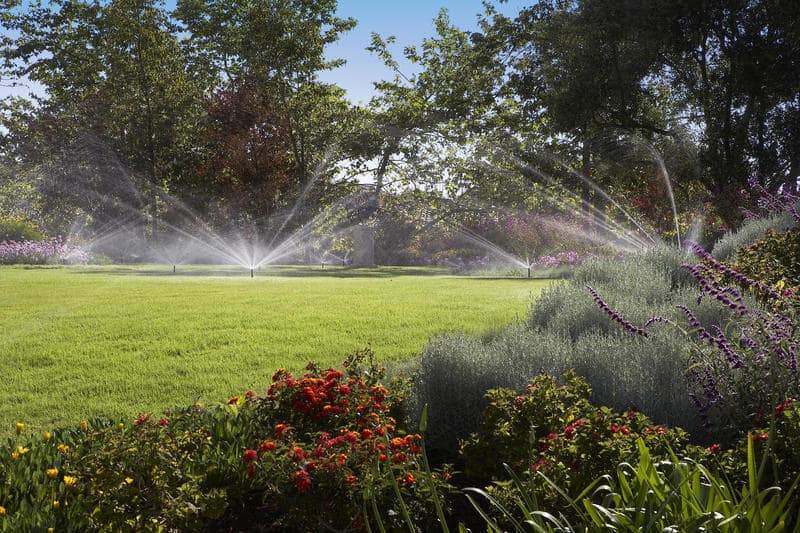 Image courtesy of Hunter Irrigation.
We have all been there. It's raining and your irrigation kicks on. What a waste of water! Wifi irrigation controllers look at local weather to ensure that your yard is getting just the water it needs and it will make adjustments in hot and dry weather vs. rainy or cool weather. Seasonal temperature swings will vary the amount of water that your plants and turf need considerably, so you never want to water the same in the heat of July as you do in the cool of September. Predictive watering has been proven to result in up to a 50% savings in water usage.
On vacation? Working with a professional irrigation tech? These wifi enabled controllers provide access to your system from your phone, tablet, or computer. So, no need to be home to check your system. If your landscape maintenance provider needs to make changes to the system, there is no need to make the trip home to unlock the garage.
Image courtesy of Hunter Irrigation.
Have you experienced that pit in your stomach when you open your water bill and it is WAY higher than normal and come to find out that it is due to an irrigation leak? If you had a wifi irrigation controller you could have been warned as soon as the problem occurred and corrected it before incurring the cost. Use of a flow meter and wifi controller technology will alert you to any increase in water use that is out of the norm, issues with wiring, and valve problems immediately.
Reporting via the application on your device will give you all of the details on how much you are saving vs. how much you are using.
Ready to get a grasp on your water use? Contact us to learn more about how Timberline can help manage your water or install smart irrigation.