A crystal-clear pond, full of stunning flowers and plants may seem like an unattainable luxury, but it doesn't have to be. We're here though to show you how to turn your water feature from boring to beautiful! Keep in mind, some plants can destroy your pond, which is the opposite of what you're going for (we assume). We'll let you know what those plants are, and which plants you should start looking at. 
Did you know that many pond plants can be used in more than one location? Read on to learn more about the different types of pond plants, which are the best, which to avoid, and where they belong. 
What are the different type of pond plants?
There are several sub-sections to your pond that caters to specific plants. We will explain each type of pond plant:
bog, floating, emergent, and submerged.
Then, we'll break down the best and the worst plants for your pond and let you know where to place them so your pond can look its prettiest!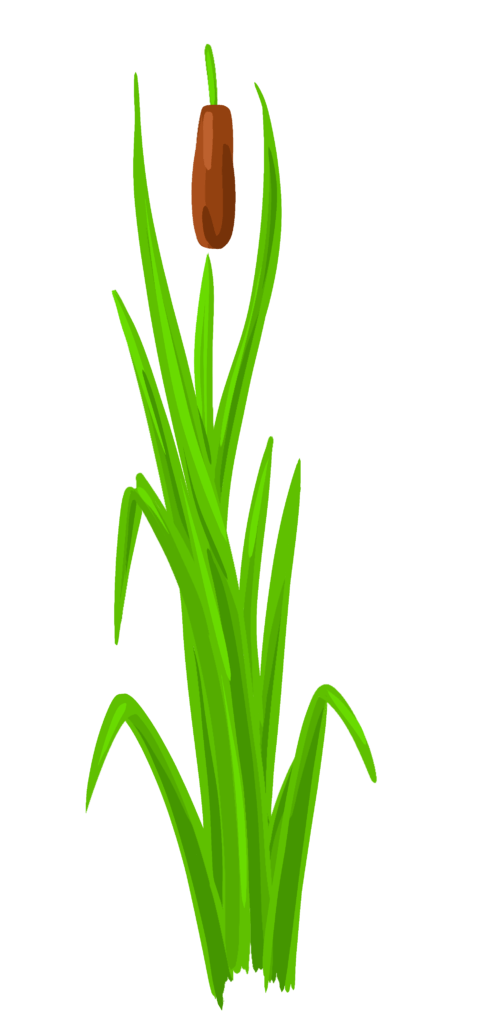 The
bog plants love to grow in a colony, which will provide gorgeous colors by the early summer. These plants typically grow up to 3 feet tall.
The soil must remain wet and be sure to plant your bog plants along the outer edges of the pond. Some examples of a bog plants are
cattails, yellow water irises, creeping jenny, marsh marigolds.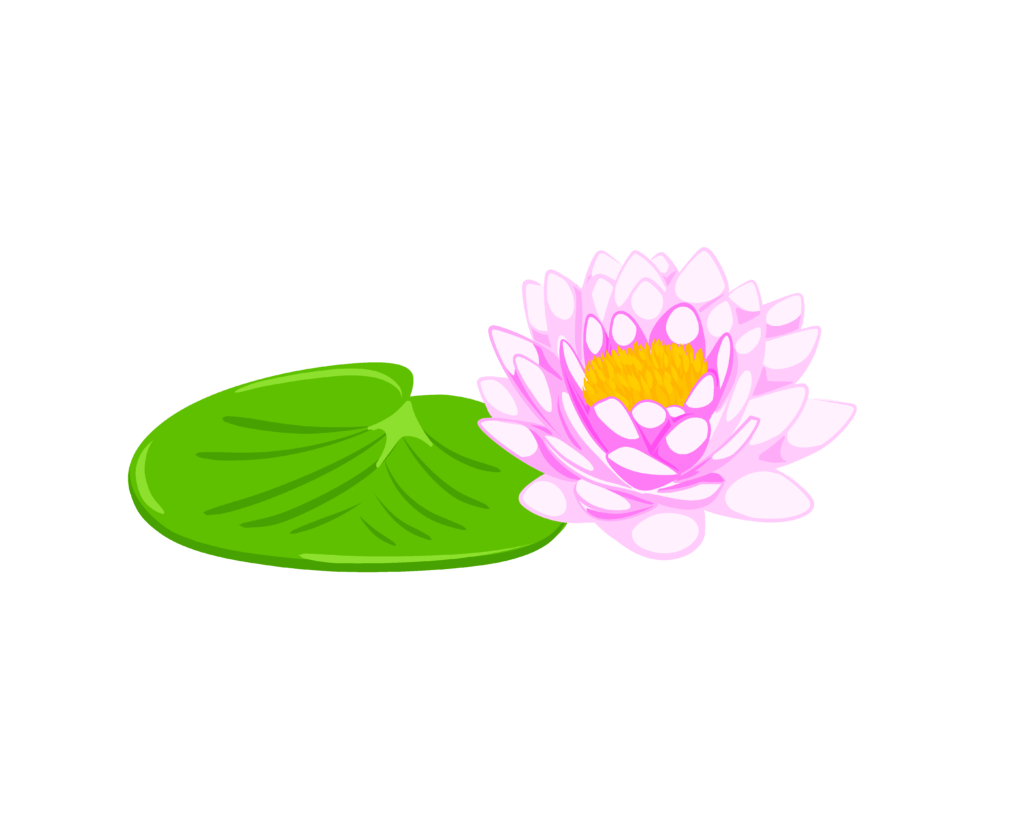 Floating plants are just as they sound- plants that float directly on the water's surface.
Floating plants can help mitigate pond algae, but there are some species that can be invasive. We'll get into that later. Some examples of floating plants include
lily pads, duck lilies, floating marsh marigolds, lotuses.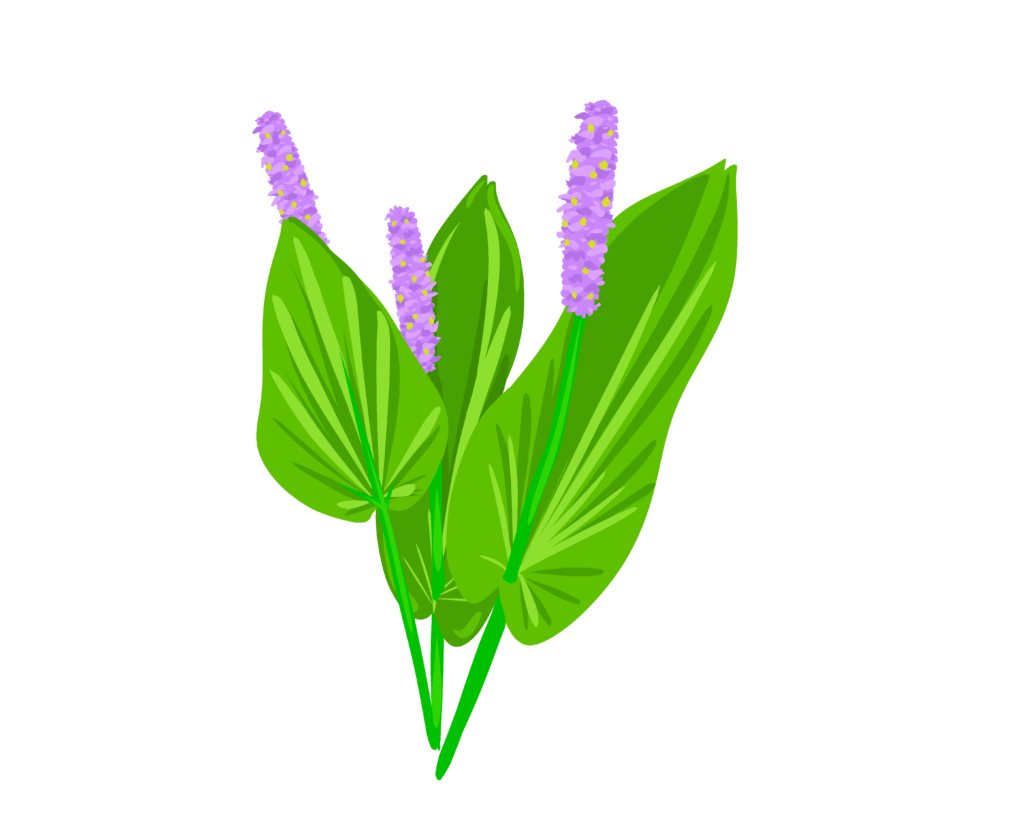 Emergent plants appear above the water's surface, but root all the way down to the bottom of the pond. These plants can grow anywhere from 1-5 feet tall. The flowers either float, or emerge out of the water and can even change colors. These are some of the most beautiful pond plants (in our expert opinion). Some examples of emergent plants include cattails, lilies, duckweeds, hyacinths and pickerelweeds.
You can probably guess where the submerged plants live- underwater! Although you may not be able to see these plants as easily, they can provide great cover for fish from predators. They also can make the bottom of your pond feel more realistic. Some examples of submerged plants include water hyacinths, parrot feathers and water celeries.
What are the best pond plants?
Here's the fun part- time to look at some of our favorite plants for your pond below. We've included a variety of bog, marginal, floating, emergent, and submerged plants. These are the most inexpensive, beautiful, and least-intrusive plants that will do well in our Colorado climate.
Perennial: These plants will be some of the first to show you their "happy faces"- usually blooming in the early spring. They are part of the bog family and can grow up to 4 feet tall! The iris comes in many color shades from light blue to a darker purple. 
Perennial: This is a more versatile pond plant that can grow either on the edge of the pond or be partially submerged. Even better, this plant stays green all summer and can even remain colorful in the winter! Sweet flag can grow to over two feet easily and will spread slowly over time. It's considered a very versatile pond plant.
Annual: Another great shelter for fish, the mosaic pond plant spreads green and red diamond-shaped leaves with yellow flowers. This is a tropical plant, so it will need to be brought inside during the our chilly winter temperatures. These plants are considered floating pond plants that typically bloom from June to August. These can grow in the bog or further out.
Perennial: If you're looking for more "pizzaz", pickerel plants come in several color varieties including blue, white, purple, and pink. The more, the merrier with this plant- blooms happen from June through October and tend to last longer than other pond plants. Expect your pickerel plant to grow 2-4 feet tall rapidly. This is another versatile pond plant and is perfect for beginners.
Perennial: Bright leaves and tiny flowers make up the creeping jenny. This plant blooms intermittently from early summer and typically grows quickly. They should reach 2 inches tall and are yet another versatile pond plant. Creeping jenny will grow just about anywhere in your pond.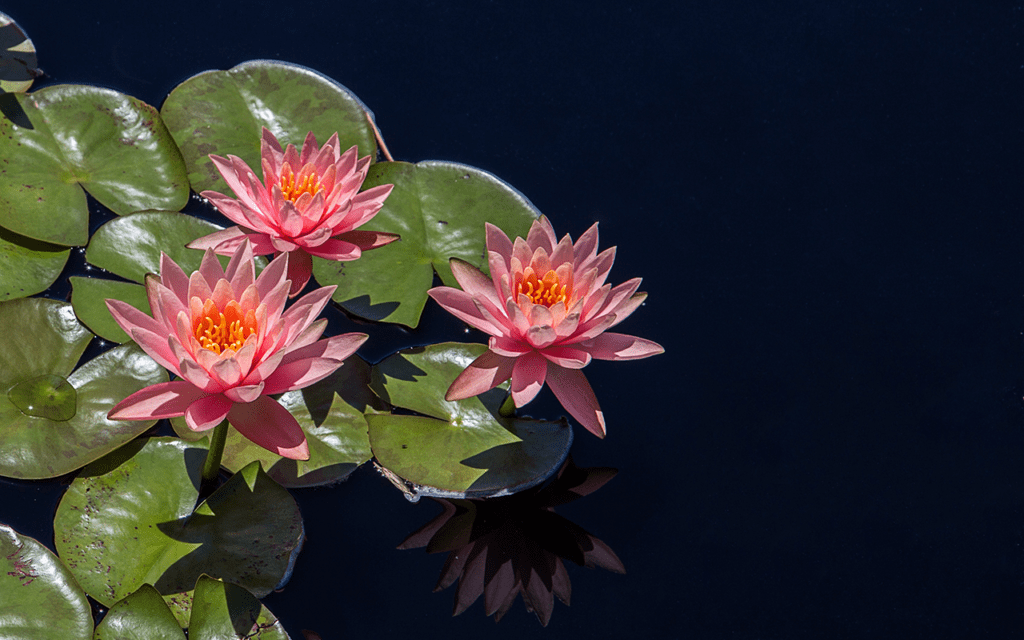 Perennial: When you think of pond plants, you probably think of the water lily. These plants tend to bloom in the summer, particularly in July and can range in sizes from 2" to up to 6 feet, even! Be sure to select a hardier lily for our altitude or bring them inside during the cold weather. These vivid flowers come in just about every color and provide a safety "roof" for any fish you may have. These plants are part of both the floating and emerging family.
pond plants you should avoid
Not all plants are good for your pond. Take note of the following characteristics of these plants to help you determine whether you'd like to add them to your feature:
Water lilies

These lovelies take center stage with their beauty but, be warned, they can be an invasive element in your water feature. "But wait! I saw water lilies in the "best" category before!" It's true, they can be beneficial for the pond itself – providing shade for fish, food for ducks, and cleaning up the water. HOWEVER,  they can end up taking over your pond at the quick rate they grow – shading out submerged plants and choking out others. So be sure to maintain the expanse of your lilies. They really do want the spotlight! 

Sweet potato vines

These are very beautiful, but the roots are poisonous to fish, so best to leave them in your garden pots if you need to protect Nemo. The same danger is true for jasmine, taro, and morning glory.

Water lettuces and duckweeds/watermills

These can become extremely invasive and might make your pond look like more of a swamp. Add in the concern of toxicity to fish and pets and you'd be better off choosing another option. Additionally, make sure to pull all invasive weeds around your pond as they can also harm your pond plants.
Pond-ering a water feature?
With the wide variety of pond plants out there, it can be difficult to choose which plants to purchase. The list above will help you decide which plants are perfect for your pond, and which plants to avoid. Don't have a pond yet? Let us install one for you and create a breathtaking outdoor oasis. Give us a call or send us an email to get started now.
Found this article helpful?
Share with a friend!